Made with Floral's THC Shot Alternative
---
1 PACKET FLORAL THC SHOT ALTERNATIVE
2 OZ MEZCAL
0.5 OZ GRENADINE
6 OZ PINEAPPLE JUICE
2-3 PINEAPPLE CHUNKS

Fill highball glass with ice. Add pineapple chunks to shaker along with the packet of Floral THC Shot Alternative, mezcal, and grenadine. Muddle contents in shaker. Add ice and shake vigorously. Pour slowly into highball glass and top with pineapple juice to taste. Garnish with maraschino cherries, pineapple chunks and orange slice. Boost that Vitamin C!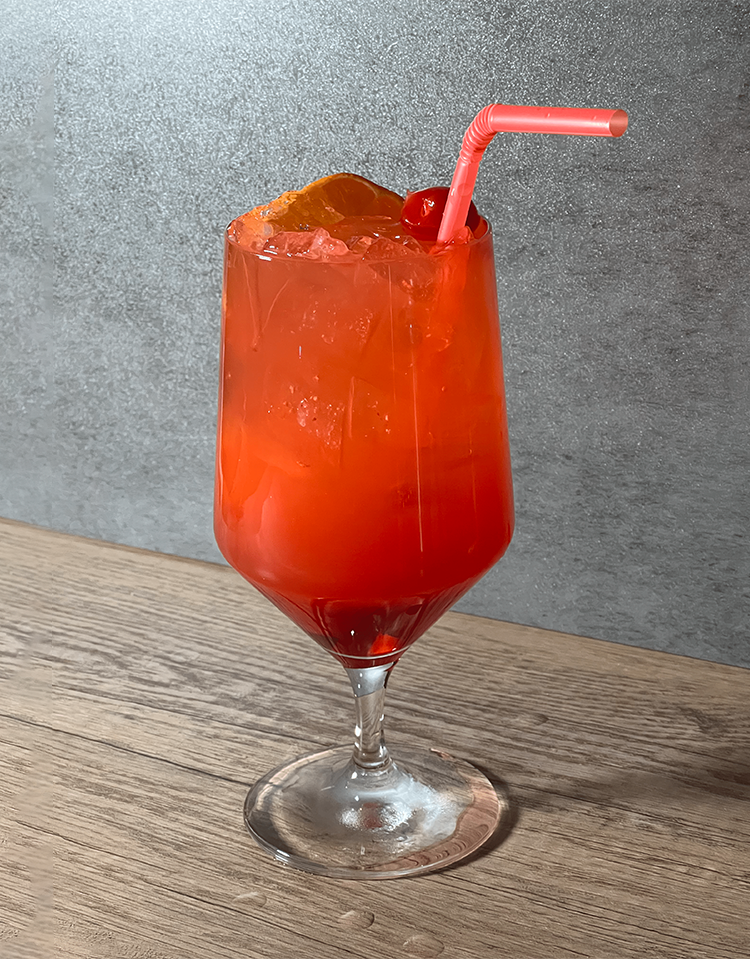 ---