Made with Floral's THC Shot Alternative

---
1 PACKET FLORAL THC SHOT ALTERNATIVE
2 OZ RUM
3 SMALL PINEAPPLE CHUNKS
1.5 OZ SWEET & SOUR MIX
3 SPRIGS MINT LEAVES
1 OZ SIMPE SYRUP
2 OZ CLUB SODA

Add a packet of Floral THC shot alternative, rum, pineapple chunks, sweet and sour mix, mint leaves and simple syrup to shaker (without ice) and muddle. Pour into glass and top with club soda. Stir gently to avoid loss of carbonation. Garnish with mint. This is a crowd favorite!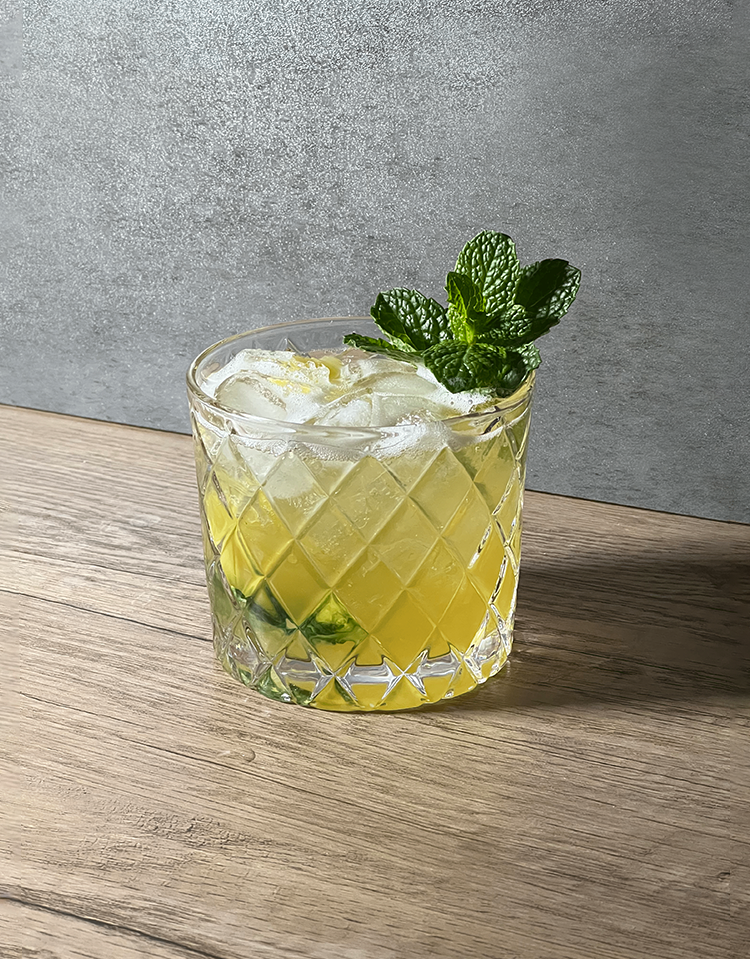 ---