Made with Floral's THC Shot Alternative
---
1 PACKET FLORAL THC SHOT ALTERNATIVE
1.5 OZ VODKA OR BOURBON (DEPENDING ON PREFERENCE)
0.5 OZ LIME JUICE
2 PINCHES OF SEA SALT FLAKES
GINGER BEER

Ice a copper mug and add the packet of Floral THC Shot Alternative, bourbon, lime juice, and sea salt. Top off with ginger beer to taste. Stir gently to avoid loss of carbonation. Garnish with a lime or mint sprig.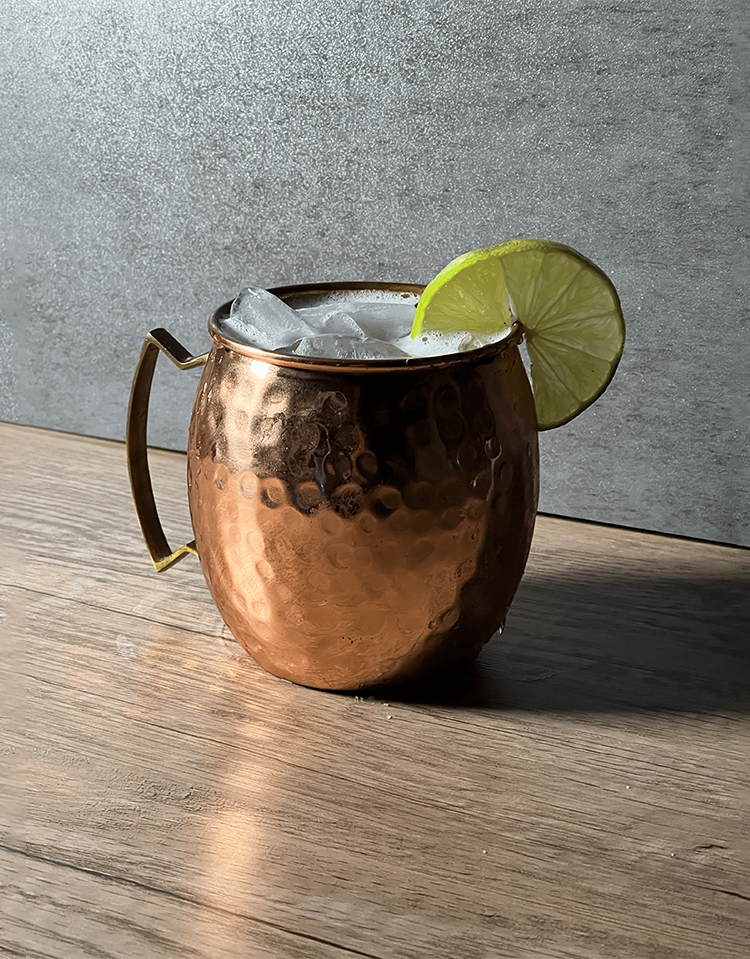 ---